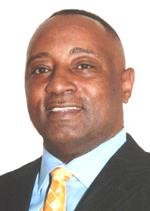 Bessemer City Schools - Technology Overview
Gary Richardson, BSEET, BBA, M. Ed
Technology Coordinator

Infrastructure:
Data--Data connectivity is provided in 100% of classrooms in the district. All classrooms have six data access ports, one voice/data port and a cable TV port. All media centers have multiple data ports. All data ports are CAT5, CAT5E or CAT6. All classrooms have wireless access points. Data connectivity is achieved through LAN rooms connected with a fiber optic backbone. All schools have managed switches at the center of its infrastructure. Bessemer's network is hosted by LINUX, MS SQL and Windows servers. All infrastructure is supported by auto loading backups, UPS's, RAIDs and a firewall. Additional services will be provided as required and as funds are available.


Voice--Voice connectivity is provided through a robust, A VOIP (Voice Over Intenet Protocol) system. With this service, voice connectivity is provided to all offices and classrooms. Telephone service is provided through a Shoretel phone system. Additional services will be provided as required and as funds are available.
Connectivity:

Bessemer City Schools is using a 500 Megabit (scalable to 1 Gigabit) dark fiber network for its WAN connecting all sites. Internet services to the district are distributed from a central point to all sites. Additional WAN bandwidth, devices and/or services will be added as needed or required.



Internet Access:

Internet services are provided to a central point in the district by the Alabama Supercomputer Authority Consortium. A managed fiber-based 1 Gigabit network (Metro Ethernet) is used to connect the district to the internet. Consideration of other Internet services will depend on funds.



Information Security:

Authentication to the network is required of all users with rights granted through network security. Internet is filtered using software provided by Alabama Supercomputer Authority Consortium and LEA provided Cisco ASA 5500 along with anti-virus software. All email incoming and outgoing is filtered. The system uses a Lightspeed Rocket firewall for security. Consideration of other security measures, devices and services will depend on funds and needs.



Student Technology Available (1:1 Initiative)

The Bessemer City School District first began implementing a one-to-one initiative in the 2016-2017 academic year. Since then, Bessemer City School District has distributed 19,440 laptops to teachers and students in grades 3 through 12. Expanding technologies take students and staff beyond the confines of the classroom, and provide tremendous opportunities for enhancing, extending, and rethinking the learning process.

Bessemer City School District is using the laptops to help increase student engagement, motivation, student attendance, as well as, help teachers differentiate their instruction and broad evaluation. The goal in providing laptops to teachers and students is to promote educational excellence in the district by facilitating resource sharing, innovation, and communication with the support and supervision of parents, teachers, and support staff.

Through technology, the district is providing internet access and laptop/tablet computers to students and staff to enhance learning and encourages the development and utilization of innovative and advanced strategies for the delivery courses through the use of technology.

Also, through the use of distance learning technologies which is available at all school locations. Teachers and students can gather and utilize resources from around the world. All students and teachers have school issued email accounts.



Technology and Curriculum Integration:

Bessemer City Schools continues a concerted effort to integrate technology into the curriculum. Through a great deal of staff development, time and resources, teachers are provided with multiple instructional and assessment strategies and the enhancement that technology can lend to these strategies. Each school has specialists in curriculum, media, and technology that work with teachers to assist in developing and planning curriculum. All teachers are provided embedded staff development time for weekly instructional and technology meetings. Several web-based programs are provided for both teacher and student use. Many teachers use digital textbooks such as Houghton Mifflin: Think Central Math and Science, Pearson: Realize Reading and Math, McGraw Hill: Connect Ed Middle School Social Studies and Math, Zaner-Bloser: Writing to assist in delivering curriculum to students.