Meet the Superintendent of Bessemer City Schools
Dr. Dana Arreola has more than 20 years of educational service in large urban and suburban school districts. This service includes a Classroom Teacher, Campus Literacy Coach, District Director of Reading, Secondary Curriculum Specialist, Assistant Principal, Principal, National Literacy Trainer, and School Support Officer. As a School Support Officer, Dr. Arreola led the school improvement process for elementary and secondary historically underserved and underperforming schools with enrollment totaling more than 5,000 students and ensured the deployment of equitable resources from all district-level departments.
Dr. Arreola recently served as the Executive Director of Leadership Development in Houston, where she led the implementation of the district's leadership academies and worked with cross-functional teams to support Mission-Driven Leadership. In this role, Dr. Arreola collaborated with universities, non-profit organizations, community members, and business partners to secure that support for the district's five strategic priorities.
Dr. Arreola's transformational leadership led to six Improvement Required schools to Met Standard accountability rating by Texas Education Agency (TEA) over a two-year period after being low-performing for as long as ten consecutive years. In an effort to build a bench of ready leaders to transition into campus leadership roles as they became available, Dr. Arreola secured the TEA Principal Residency Grant with an award amount close to one million dollars to be allocated towards full college tuition for aspiring school leaders to earn their Master's Degree in Administration and Supervision while serving in a full-time residency program.
Dr. Arreola has served on the board for the Texas Alliance of Black School Educators and is a member of several national and state professional organizations. She holds a Bachelor of Science in Criminal Justice, a Master's of Arts in Counseling, and a Master's in Education Administration from Prairie View A&M, as well as a Doctorate in Professional Leadership from the University of Houston.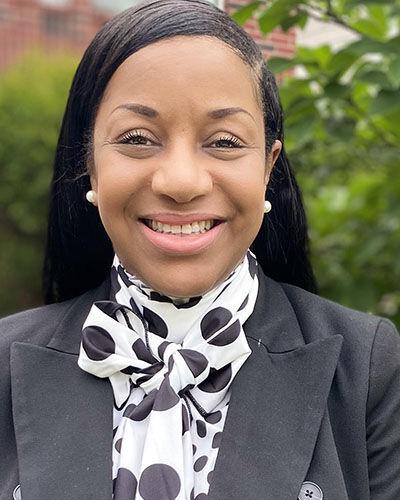 Dr. Dana Arreola
Superintendent
Bessemer Board of Education
1621 5th Avenue North
P. O. Box 1230
Bessemer, AL 35021

Office: (205) 432-3000
Fax: (205) 432-3086
Mrs. Catrina T. Williams
Administrative Assistant to the Superintendent
Bessemer Board of Education
1621 5th Avenue North
P. O. Box 1230
Bessemer, AL 35021

Office: (205) 432-3000
Fax: (205) 432-3086