« Back to news list
Teacher Of The Year 2017-2018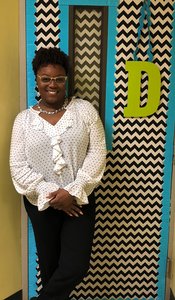 Amber Davis Teacher Of The Year!
Posted On: Wednesday, January 24, 2018
My name is Ms. Davis and I am a 2nd grade teacher at Charles F. Hard Elementary. I am a graduate of University of Alabama at Birmingham where I received my Bachelors of Science in Early Childhood and Elementary Education. During my leisure time I enjoy shopping, traveling, and spending time with friends and family. I am a firm believer that watching children learn and grow to their highest potential is one of the most rewarding experiences! I look forward to an engaging and exciting school year!