« Back to news list
Teacher of the Year 2018-2019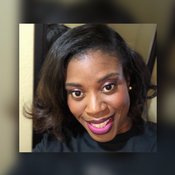 Teacher of the Year 2018-2019
Posted On: Wednesday, October 31, 2018
Congratulations to AES Teacher of the Year!
It is with great pleasure and honor that we recognize Shaesa Lewis as our J.S. Abrams Elementary School Teacher of the Year for 2018-2019! On behalf of the residents of Bessemer and the faculty and staff of J.S. Abrams Elementary School, we congratulate an excellent teacher for being honored as "Teacher of the Year." This educator is an exemplary leader, going above and beyond the call of duty to ensure that our public school children receive a high-quality education.
A teacher's job is to impart one's knowledge into his/her students and make them a better individual. She has always performed her duty with complete dedication, hard work and sincerity.
She has worked diligently for the betterment of the students which is being reflected in them. Her commitment toward her students is commendable. The excellence in education affects not just the students and educational system but also the entire community. We are proud to have her in our school, and it is a pleasure to work with her. She sets an example of learning and excellence among students and co-workers alike.
AES Principal Dr. Armentress Robinson spoke of Ms. Lewis,

"Ms. Lewis has been a long-time and valued faculty member for 13 years and has served as a superior educator in which she has touched the lives of our students in so many ways. Throughout her tenure as an AES teacher, she has gone above and beyond her contracted responsibilities in order to provide the students with as many opportunities to perform as possible. She works diligently with her students to make sure that they are receiving the best education possible while building lasting relationships with them."


Congratulations, Ms. Lewis! We are so proud to have you as part of our AES Panther family!