A Message From The Superintendent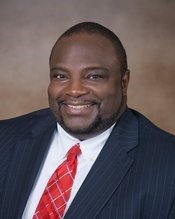 Dr. Keith A. Stewart
Welcome to Bessemer City Schools. Our school system is a great place to educate your children. We are steep in tradition and history and we are proud of our many accomplishments. We have a great school system with passionate and caring employees that take pride in providing our children with the tools they need to be successful in life. Educating the whole child and meeting the academic, social, physical and emotional needs of all students is paramount in our system. Our goal is to provide a climate that is safe and orderly, where teachers can teach and students can maximize their learning. We believe that rigor, relevance and relationship building are imperative to the success of our students and we pledge to do our part in providing our students with the best education available.
We provide our students with the essential skills for success in higher education and the 21st century workplace after graduation. With the implementation of the common core curriculum and essential standards, our students will be better equipped to compete for jobs in the global economy in which we live. With a continued emphasis on literacy, professional learning communities, soft skills, the use of technology in the classrooms, and project based instruction, we will continue to offer our children the quality education they need and deserve.
It takes an entire community to fully educate our children. We will continue to partner with our community to provide a quality education to all our students. We can be proud of what we have accomplished as a community and school system throughout the years, but we must continue to work together to ensure that the future holds even better opportunities for our children. We invite you to become involved in our school system by visiting our schools and our classrooms. Whether it is in the classroom, on the athletic field, or partnering with our community we will continue to strive for excellence in all we do.
This new 2018-2019 school year holds great promise for the Bessemer City Schools and we look forward to working with you and your children. The future is bright for our school system and our community. Therefore, I encourage you to, "Come Take a Ride on This Fantastic Learning Voyage."
Sincerely,
Keith Allen Stewart
Keith Allen Stewart, Ed.D.
Superintendent